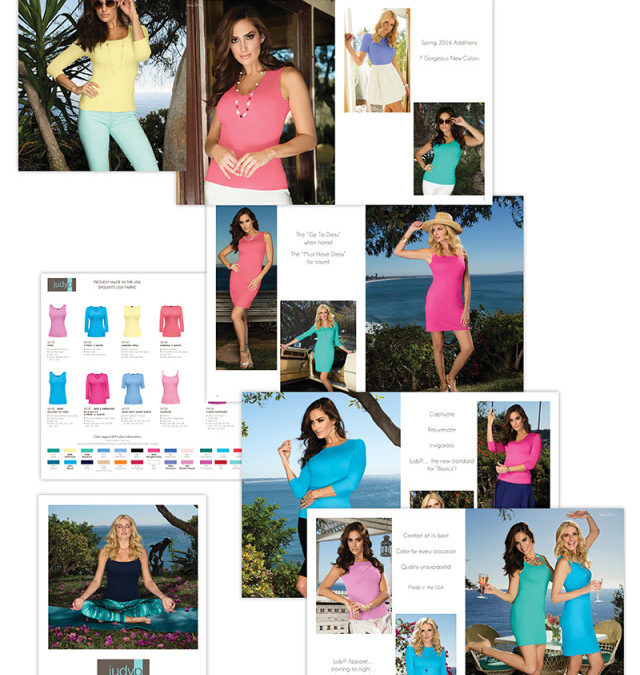 Color trends for 2016. Pantone:  "Colors this season transcend cultural and gender norms. Vivid brights give way to excitement and optimism, through quiet stability prevails in this season's palette."
JudyP Apparel keeps up with the current trends each season with adding beautiful current colors.  The photoshoot had the backdrop of the Pacific Ocean. We had a great day shooting the line. The new spring catalog as seen here hot of f the press!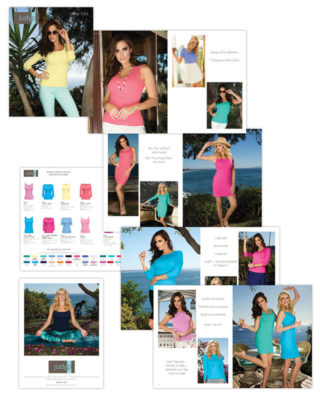 Read more on Pantone color forecasting:
http://www.pantone.com/pages/fcr/?season=spring&year=2016&pid=11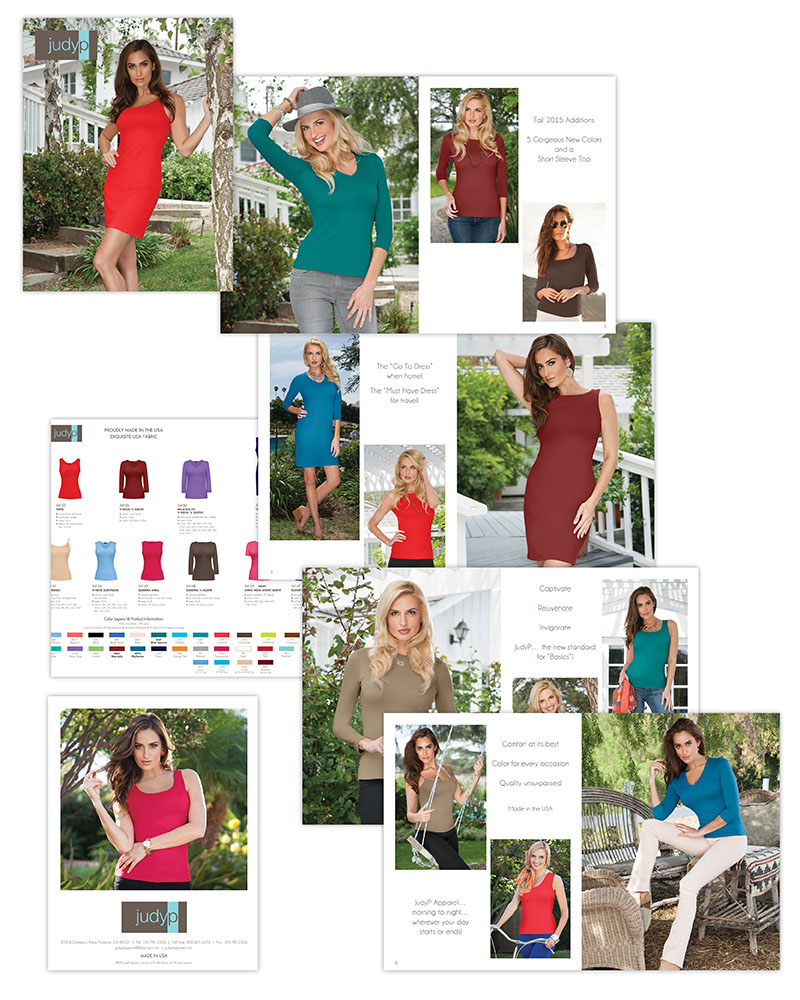 Hot off the Press! JudyP Apparel Fall 2015 Catalog. Great photoshoot and team to work with. A great day in Palos Verdes.